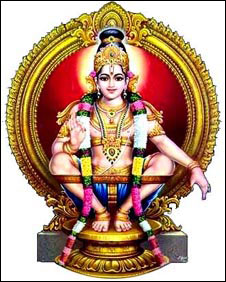 ఓం శ్రీ స్వామియే శరణం ఆయ్యప్ప!!
Related posts :

Updated on : 16 Nov 2009
What is

ayyapa

swamy

deeksha

?
Deeksha

Rules and Regulations in Telugu ?
( Soft link to read)
Appapa
pooja
vidanam
Telugu
About

Ayyappa

in English
Swamy

saranu

gosha

in

telugu
Ayyappa

On line music
Ayyapa

Songs Telugu
About

Sabarimala
Digu Digu Digu Naaga(24.65Mb)
Download
Ganesa Saranam(25.51Mb)
Download
Om Hara Sankara(5.06Mb)
Download
Don'ts of

Sabarimala

temple.
Time Chart When The Shrine Remains Open.
Important events in the temple during this season.
Important

Vazhipadus

at

Sabarimala

Sabarimala

Telephone Numbers - code - 04735
Travel Options
Distance to

Pamba

from Various Places
Route Map to

Sabarimala
Answers for all these can be found
here.
some more music sites to download ayappa songs [
1
][
2
][
3
] [
4
][
5
][
6
][
7
]
Huge Ayyappa Mp3 songs collections downloads
Planning to start
ayyappa
deeksha
in
Bangalore
?
Today I started my
Ayyappa
deeksha
at
Madiwala

ayyappa

temple.
Though we have many famous
Ayyppa

temples in

bangalore
, the one in
madiwala
is near to my room and it is famous too. As I put up in
kormangala
, this temple is
convinent
for me. I thought it would be
difficult
to invite my parents to
Bangalore
when I start my
deeksha
so I started my
deeksha
alone in temple. But as this is first time for me I have many questions in mind about the things to be followed. All those questions got answers quickly and easily when I visited the
madiwala
temple. The things we need are
available
in temple
premises
it self. Any body's who are unaccompanied will have
their
first question as "How to travel to
Sabarimala
along with Guru
Swamy
? " (If it is first time
ayyappa
deeksha
in life - people suggest us to travel with a guru
swamy
). As I got a bus which starts from
madiwala
along with few guru
swamys
who will help us in all aspects including the preparation of "
virumudi
", so I am almost ready with all I need. So best solution to start this
deeksha
is to visit any
ayyppa
temple near to you where you will get answers for all your questions instead of wasting time for small reasons.
Here are the details of the Travels :

Shivappa
complex
, S.M Road, Near
Ayyappa
temple,
Jalahalli
West, Bangalore - 15
Phone : 080-22731126

9480517251

9741020997(
Madhu
-
Madiwala
branch)
They have many branches in
Bangalore
, so you enquire them about your nearest branch.
Their trip is around 5 day including starting day and ending day of travel. But they are covering all the best places on the way to
sabarimala
.
31 comments to "Ayyappa Deeksha - Required things - Total ayyappa collection - songs, wallpapers"
hi, i m very happy b'cz i was downloaded harivarasanam from this website only after log searching. thak u thanks alot. swameey saranam ayyappa.

Any ayyappas this year
I am starting deeksha on Sat (31/OCT)
and planning to visit sabari malai on 10th Dec.

Unfortunately this year I'm not able to make it.ఓం శ్రీ స్వామియే శరణం ఆయ్యప్ప!!

Hi,

I work in night shifts i.e from 10:00 PM to 07:00 AM (us timings)

i had gone through timings, rules and regulations for Ayyapa Deeksha

only problem for me is early morning pooja, so is there any way out for this so as i can take the deeksha for 41 days

Naveen Dommeti
+919866073643

many many thanks swami....

i was serching for these songs for long.

may god bless you.

Swami Saranam Naveen, unless there is a call from Sabarimala, you will not even think of it. Night shifts are not a big thing, its better if u r able to perform pooja before sunrise, however if you are not able to do that, try completing at the earliest. Its your heart which is reaching the LORD, not ur physical voice. Pooja rules are there however, Saranu ghosha, not hurting others, strict BRAHMACHARYA are important enjoyments of this Deeksha. Just give it a try, and if you are able to. All the best, Swami Saranam.

Swamiye Saranam Ayyappa...
Ayyappa, 2nd of this month i wore maala. I dont hav circle to travel either to proceed further to Jyothi Darshanam. I m having zero knowledge on this. Can any bdy help me out how to travel and wats the way i hav to travel frm hyd.
Thanks Ayyappa...

Swamiye Saranam Ayyappa,
Amar Swamy, we do also took deeksha on 2nd Dec 2009, and we are planning to go Sabarimala on 12th Jan 2010, where do you stay?
We are of 12 members in batch going to Sabarimala , mail me to gmadan19@gmail.com if any assistance required

swamy..
i have a night shift from 6.30pm to 5am..
evening snanam 5ki chesi pooja chesukoni vellavacha...
morning naku emi problem ledu..only evening..

anyone from hyderabad KPHB-Madhapur planning to take up Deeksha this November : plz let me know, cause im taking up deeksha for the first time. I need some assistance - help would be appreciated.

-Eswar
9885554673

Swamiye Saranam ayyappa
Very good post swamy...
after long search i found the most of the songs in one place. great job really.
keep posting like this apart from other things, which is useful to people.
Thanks once again
swami saranam
pavan

Swami Saranam ayyappa,

I took the ayyappa deeksha and is going to sabarimala on 9th Jan,2011. I got the ticket confirmed for kollam special train, is there any swamy who scheduled on the same day.
Why because i dont have any company as i used to work in a college.
Hope i get the support from ayyappa swamees, Please give reply if any swamy scheduled on the same day.

Suresh Chandra,
Ph:9177096356,
suresh.scholar@gmail.com

Sree Bhoothanaathopakhyaanam was the first ever work to be printed about Ayyappa Swami in any language. Published in 1929, this Malayalam Kilippaattu brought the story of Ayyappa to popular attention for the first time in literature. It is from this work that the traditions and procedures of the pilgrimage came to be followed. The Ayyappa Documentation Project of the Sabari Sharanasramam Trust followed the book up and managed to obtain a copy of the 1947 edition. The book is now reprinted by them and copies are again available for the first time after 1947. The book is priced at Rs.100/-.

Only a few copies are available on first-come basis.

For copies:

Phone: 04842355575, 9447105579, 9567904159

Email: sabarisharanasramam@gmail.com
swamiayyappa@hotmail.com

Postal address:

Sabari Sharanasramam,

"Rashtrachetana",

Pulleppady Road,

Kochi 682018

Excellent Blog. I commend and bless such an effort.
May lord sri ayyappa bless you.

S.Rajan
www.nanganallurmanigandasabha.com

Hello Sir
It is good compilation of information required for many devotees.

I am looking for some details on how you have gone about preparing for the deeksha. details like,
a) what items you have to purchase before deeksha.
b) Any special items you require w.r.t clothes, other garments,
c) puja items required each day,
d)any books in telugu for doing the puja on a daily basis in the morning or evening,
e) what items I should store at home in big quantities for daily puja.

you can send me a mail on rjanapareddy@gmail.com

This comment has been removed by the author.

Hai Krishna,

My name is venkat, myself & my frnd are planning to take ayyappa deksha in this season please kindly provide us,

Regarding some details on how we have to prepare for the deeksha. details like,
a) what items we have to purchase before deeksha.
b) Any special items are required w.r.t clothes, other garments,
c) puja items required each day,
d)any books in telugu for doing the puja on a daily basis in the morning & evening,
e) what items I should store at home in big quantities for daily puja.
f) we stay in J.P.Nagar, can you suggest us any ayyappa temple that is close to J.P.Nagar.

It will be so much helpful for us, if you provide these details.

Thanks
Venkat

you can also mail me -- dirisalapv@gmail.com

Hi All,

Am planning for deeksha from 17 Oct. Am looking for nearest temple (ayyappa) to nagawara cross. Any more details will be helpful...will the temple allows to do the deeksha in temple?

I started deeksha on 31/OCT/2011( Karteeka masam / Monday )and planning to visit sabari malai on 12th Dec 2011.
"Swamiye saranam Ayyappa"

Swamiye Saranam Ayyappa...
Seems like this is the good place to look for help. I am Satya.I'm planning to Start Deeksha From this(July) 18th so that I could able to finish 41days by 27th and perform Darshana during Onam Period (27th Aug to 31Aug). This is the First time I'm taking deeksha and don't find any company yet. Is there anyone planning to take deeksha during this time from Hyderabad? I live in KPHB and love to join if any swamy's are there doing deekha.
Can contact me here or on my Mail - indiaglitg@gmail.com.
Thanks
Satya.

Swamiye Saranam Ayyappa,
Looking for any Guru Swamys / batch to start this year deeksha for Mandalam time darshan. It would be really help ful if any one can guide me: I stay in KPHB and i appreciate any help here.

Do mail me/call me @ eswarbylapudi@gmail.com/ 9885554673.

swami this is my first time to take ayyappa deeksha. Iam searching for guruswamy and stay during deeksha in hyderabad & secunderabad please help me out as am starting my deeksha from 16 november 2012.

swamiye saranam ayyappa.

hi Sir...please tell me what are the best timings to do Pooja i mean to say in Morning time & also evening time . like im wokring for night shift from 7:30pm to 5:00am so please let me what are timings to do Pooja ! thank you !

Any group from bangalore.I started my deeksha on 14th of this month and planning to go to Sabarimala on 23rd of Dec

naku oka chinna doubt swamy.dikshaa tisukunna tarvata mistakes jarigite emouthundi.adi kakunda irumudi lo neyyi tenkaya okati untundi kada adi gadda ga perukunte diksha correct ga chesinatlu peru kokapote cheyanatlu ani antaru adi nijamena.oka vela peru kokapote emanna chedu jaruguthunda plz tell me.adi kaka tenkaya chedipote anduloni neyyi peru kokapote emouthundi.plz cheppandi

SharanaGhosha
108 Sharana Ghosham

1. Om swamiyae saranam ayyappa
2. Om harihara sutane saranam ayyappa
3. Om kannimoola ganapati bhagavaanae saranam ayyappa
4. Om Shakti vadivelan sodaranae Saranam Ayyappa
5. Om Maalikappurattu manjammadevi lokamathavae Saranam Ayyappa
6. Om Vaavar Swamiyae Saranam Ayyappa
7. Om Karuppanna Swamiyae Saranam Ayyappa
8. Om Periya kadutta Swamiyae Saranam Ayyappa
9. Om Siriya kadutta Swamiyae Saranam Ayyappa
10. Om Vanadevata maarae Saranam Ayyappa
11. Om Durga bhagavati maarae Saranam Ayyappa
12. Om Achchan kovil arasae Saranam Ayyappa
13. Om Anaatha rakshakanae Saranam Ayyappa
14. Om Anna dhana prabhuvae Saranam Ayyappa
15. Om Achcham tavirpavanae Saranam Ayyappa
16. Om Ambalathu arasanae Saranam Ayyappa
17. Om Abhaya daayakanae Saranam Ayyappa
18. Om Ahandai azhippavanae Saranam Ayyappa
19. Om Ashtasiddhi daayakanae Saranam Ayyappa
20. Om Andinorai aadarikkum deivamae Saranam Ayyappa
21. Om Azhutayil vaasanae Saranam Ayyappa
22. Om Aaryangaavu Ayyaavae Saranam Ayyappa
23. Om Aapad baandhavanae Saranam Ayyappa
24. Om Ananda jyotiyae Saranam Ayyappa
25. Om Aatma swaroopiyae Saranam Ayyappa
26. Om Aanaimukhan thambiyae Saranam Ayyappa
27. Om lrumudi priyanae Saranam Ayyappa
28. Om lnnalai teerppavanae Saranam Ayyappa
29. Om ega para suka daayakanae Saranam Ayyappa
30. Om idaya kamala vaasanae Saranam Ayyappa
31. Om Eedillaa inbam alippavanae Saranam Ayyappa
32. Om Umaiyaval baalakanae Saranam Ayyappa
33. Om Oomaikku arul purindavanae Saranam Ayyappa
34. Om Oozhvinai akatruvonae Saranam Ayyappa
35. Om Ookkam alippavanae Saranam Ayyappa
36. Om Engum niraindoenae Saranam Ayyappa
37. Om Enillaa roopanae Saranam Ayyappa
38. Om En kula deivamae Saranam Ayyappa
39. Om En guru naathanae Saranam Ayyappa
40. Om Erumeli vaazhum kraada -shaastaavae Saranam Ayyappa
41. Om Engum nirainda naada brahmamae Saranam Ayyappa
42. Om Ellorkkum arul puribavanae Saranam Ayyappa
43. Om Aetrumaanoorappan maganae Saranam Ayyappa
44. Om Aekaantha vaasiyae Saranam Ayyappa


Hi any guru swamy in Chennai Omr road , pls let me know. I am taking deeksha 1st time on 21/11/2015. Bharath 8122994881

I am taking 1st time deeksha on 21/11/2015 in Chennai mettukupam Omr road. Please let me know any swamy available. Bharath 8122994881

hi.. i would like to take ayyappa deeksha.. i will stay in banglore(btm).. kindly let me know any swamy's available. _Chatarjee 7075914958

Swamiye Saranam Ayyappa,
Sami is that any particular Loard Ayyappa devotional songs that only Gurusamy can sing and not by others Samys. Pls advice.
Popular Posts
The best solution to know about these init levels is to understand the " man init " command output on Unix. There are basically 8...

How to Unlock BSNL 3G data card to use it with Airtel and Vodafone Model no : LW272 ? How to unlock BSNL 3G data card( Model no : LW272 )us...

How to transfer bike registration from one State to other (Karnataka to Andhra)?? Most of us having two wheelers purchased and registered in...

ఓం శ్రీ స్వామియే శరణం ఆయ్యప్ప!! Related posts : Trip to Sabarimala - Part 1  Trip to Sabarimala - Part 2 Ayappa Deeksha required things...

Following are some of interesting blogs I found till now ...please comment to add your blog here. Blogs in English : http://nitawriter.word...